New Jersey (NJ) Above, Underground Oil Storage Tank Testing
Oil tanks are usually maintenance free, however, leaks can occur in the tank, filter and oil line leading to the burner. Leaking filters and line can be easily repaired or replaced; however, repairing a leaking tank is seldom done. Most tanks are replaced. Tanks can be located outdoors underground, outdoors above ground and inside the home.
Does Every Home Have a Underground Oil Storage Tank?
We encourage the client to have a third party service by a licensed and qualified enviromental contractor to perform a tank sweep or search prior to closing. Leakage from tanks is usually the result of rusting which occurs due to water in the tank (from condensation). The water settles to the bottom of the tank because water is heavier than oil. This is where most of the rusting occurs. It is best to keep the tank full during summer months to keep condensation to a minimum.
A NJ home inspection will not investigate or evaluate or locate NJ underground tanks, such as oil, gas or chemical storage tanks, which might be present or locate abandoned tanks. But we can have one scheduled at the same time of the New Jersey home inspection by a licensed environmental contractor.
NJ Oil tanks have become a major issue considering recent changes to the New Jersey Spill Compensation and Control Act. Usefully it places the responsibility for any discharge of hazardous substance, including heating oil and other petroleum products, past or present, on the owner of the property when discharge is discovered. That responsibility can be reduced or eliminated by performing an adequate oil tank inspection and soil testing in this regard at the time the property is acquired.
Some Insurance carriers will not insure home with underground storage tanks that have not been tested. for more Information Regarding Oil Tanks
To obtain further information, including New Jersey certified businesses, contact the NJ DEP information line at 1.877.927.6337 and a representative can give you names of companies and individuals for inspection requirements or visit the NJ DEP web site http://www.state.nj.us/dep/srp/unregulatedtanks/
Please call a for price quotes, inspection services, search and locate underground storage tank, soil testing, tank corrssion, GPR- Ground Penatrating Radar and service agreements. www.lombardoenvironmental.com.
HOMETECH NJ INSPECTION SERVICES are Tanksure certified inspectors for aboveground oil storage tank testing.
As of May 3, 2011 there is no grant money to remove Underground Oil Storage Tanks.
If the NJ buyers purchase a home with out a tank search. You the home owner will be responsible to have tank and the contamination removed at the NJ home owner's expense.
IMPORTANT NOTICE – NJDEP PETROLEUM UNDERGROUND STORAGE TANK REMEDIATION, UPGRADE & CLOSURE FUND (UST FUND)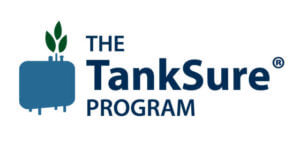 Counties Served in (NJ) New Jersey
Home Inspection (Home Inspections), Home Inspector (Home Inspectors) and Property Inspector serving: 

Union County

,

Essex County

,

Hudson County,

Bergen County

,

Passaic County



BERGEN COUNTY– TANKSURE INSPECTOR NJ HOMETECH NJ INSPECTION SERVICES,LLC DIRECTORY, SERVING THESE NEW JERSEY CITIES HOMES WITH OIL HEAT: IN LOWER BERGEN COUNTY NEW JERSEY – ALLENDALE 07401ALPINE 07620 BERGENFIELD 07621 BOGOTA 07603 CARLSTADT 07072 CLIFFSIDE PARK 07010 CLOSTER 07624 CRESSKILL 07626 DEMAREST 07627 DUMONT 07628 – EAST RUTHERFORD 07073 EDGEWATER 07020 ELMWOOD PARK 07407 EMERSON 07630 ENGLEWOOD 07631 ENGLEWOOD CLIFFS 07632 FAIRLAWN 07410 FAIRVIEW 07022 FORT LEE 07024 FRANKLIN LAKES 07417 GARFIELD 07026 GLEN ROCK 07452 HACKENSACK HARRINGTON PARK 07640 HASBROUCK HEIGHTS 07604 – HAWORTH 07506 HILLSDALE 07642 HOHOKUS 07423 LEONIA 07605 LITTLE FERRY 07643 LODI 07644 LYNDHURST 07071 MAHWAH 07430 07495 07498 MAYWOOD 07607 MIDLAND PARK 07432 MONTVALE 07645 MOONACHIE 07074 NEW MELFORD 07646 NORTH ARLINGTON 07031 NORTHVALE 07647 NORWOOD 07648 OAKLAND 07436 OLD TAPPAN 07675 ORADELL 07649 PALLISADES PARK 07650 PARAMUS 07652 07653 PARK RIGDE 07656 RAMSEY 07446 RIDGEFIELD 07657 – RIDGEFIELD PARK 07660 RIDGEWOOD 07450 07451 RIVER EDGE 07661 RIVER VALE 07675 ROCHELLE PARK 07662 ROCKLEIGH 07647 RUTHERFORD 07070 SADDLE BROOK 07663 SADDLE RIVER 07458 SOUTH HACKENSACK 07606 TEANECK 07666 TENAFLY 07670 TETERBORO 07608 UPPER SADDLE RIVER 07458 WALDWICK 07463 WALLINGTON 07057 WASHINGTON 07676 WESTWOOD 07675 07677 WOODCLIFF LAKE 07675 07677 WOOD RIDGE 07075 WYCKOFF 07481 EVERY HOME INSPECTION WILL BE CONDUCTED BY A CERTIFIED NJ TANKSURE INSPECTOR NEW JERSEY. GPR TANK SEARCHES

ABOVE GROUND OIL TANK INSPECTOR NJ – ESSEX COUNTY WITH ZIP CODES HOME WITH OIL HEAT IN ESSEX COUNTY NEW JERSEY BELLEVILLE 07109 BLOOMFIELD 07003 BROOKDALE 07003 CALDWELL 07006 07007 CEDAR GROVE 07009 EAST ORANGE -7017 07018 07019ESSEX FELLS 07021 FAIRFIELD 07004 GLEN RIDGE 07028 IRVINGTON 07111 LIVINGSTON 07039 NJ HOME INSPECTOR MAPLEWOOD 07040 MILLBURN 07041 MONTCLAIR 07042 NEWARK 07100 07101 07102 07103 07104 07015 07106 07107 0710807112 07114 07175 07182 07184 07188 07189 07191 NEWARK OIL TANK INSPECTION 07192 07193 07194 07195 07196 07197 07198 07199 NORTH CALDWELL 07006 NUTLEY 07110 ORANGE 07050 ROSELAND 07068 SOUTH ORANGE 07079 VERONA 07044 WEST CALDWELL 07006 WEST ORANGE 07052 NJ ABOVE GROUND OIL TANK INSPECTOR GPR

ABOVE GROUND OIL TANK INSPECTOR NJ – HUDSON COUNTY WITH ZIP CODES  HOME WITH OIL HEAT IN – HUDSON COUNTY NEW JERSEY NJ – BAYONNE 07002 EAST NEWARK 07029 GUTTENBERG 07093 HARRISON 07029 HOBOKEN 07030 JERSEY CITY 07308 07306 07310 KEARNY 07032 NORTH BERGEN 07047 SECAUCUS 07094 UNION CITY 07087 WEEHAWKEN 07086 WEST NEW YORK 07093 SECAUCUS 07094 NEW JERSEY HOME INSPECTOR.

(NORA) TANKSURE INSPECTOR NJ – PASSAIC COUNTY WITH ZIP CODES – HOME WITH OIL HEAT IN PASSAIC COUNTY NEW JERSEY NJ – GROUND PENATRATING RADAR TANK SEARCH BLOOMINGDALE 07403 CLIFTON 07001 HALEDON 07508 HAWTHORNE 07506 LITTLE FALLS 07424 NORTH HALEDON 07508 PASSIAC 07055 PATERSON 07005 ASHI HOME INSPECTOR POMPTON LAKES 07442 PROSPECT PARK 07508 RINGWOOD 07456 TOTOWA 07512 WANAQUE 07465 WAYNE 07470 WEST MILFORD 07480 WEST PATERSON 07424

ABOVE GROUND OIL STORAGE TANK INSPECTOR NEW JERSEY – UNION COUNTY WITH ZIP CODES – HOME WITH OIL HEAT IN UNION COUNTY NEW JERSEY NJ – BERKELEY HEIGHTS 07922 CLARK 07066 CRANFORD 07016 ELIZABETH 07201 FANWOOD 07023 GARWOOD 07027 HILLSIDE 07205 KENILWORTH 07033 LINDEN 07036 MOUNTAINSIDE 07092 NEW PROVIDENCE 07974 PLAINFIELD 07061 RAHWAY 07065 CERTIFIED HOME INSPECTOR NJ ROSELLE 07203 ROSELLE PARK 07204 SCOTCH PLAINS 07076 SPRINGFIELD 07081 SUMMIT 07901 UNION 07083 WESTFIELD 07090 WINFIELD 0703